Wow!
What a nice surprise Aimee from Pencils, Books, and Dirty Looks awarded TIPS "The Lovely Blog Award"! Isn't it wonderful what an act of kindness does to your day? Thanks Aimee. You truly made me smile and now I get to return the favor and pass on the award as well. Oh, what fun it was naming new blogs! Hugs to all of you!

Once you receive the award, you must follow 3 rules:
1. Follow the person that gave you the award
2. Link back to the person that gave you the award
3. Pass the award on to 15 new bloggers
I'm passing the award on to the following blogs...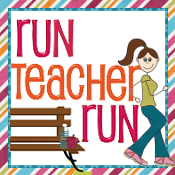 Note to ALL bloggers! Please link up to my I would love to have you there. Hugs!